What I understand so far:
This shape has 12 triangular faces (all equilateral triangles since this is a Johnson solid) and 8 vertices. We have 4 faces meeting at 4 of the vertices and 5 faces meeting at the other 4 vertices.
The two vertices where 4 faces meet can be split into 2 groups, each group containing 2 such vertices that are connected between them and not connected to any of the 2 vertices in the other group. This means we can get this shape by taking two regular octahedra, removing 2 adjacent faces from each and then joining them.
We could also build it starting from a pentagonal bipyramid as shown here.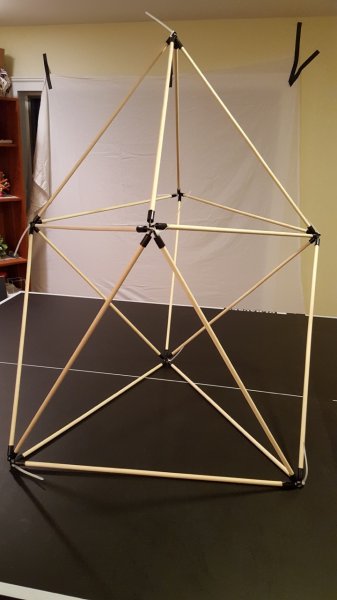 What can be seen in the above figure is that at each vertex where 5 faces meet, we have 2 groups of 2 faces that are almost in the same plane.
---
What I want to know
How can I compute the angles of the faces?
I want to get these angles without starting from the vertex coordinates which I can find online because that's just starting from the solution.