I really have no idea of how to do these questions - in fact I have no idea of how to do any question in the paper - but I have tried to figure out what's going on in the course called Computational Mathematics but the lecturer's notes are honestly unless to someone who doesn't have a strong background maths.
The course also has a high failure.
I'm trying to find materials online but the course isn't focused on one thing, I even asked the lecturer for a recommended book but he said there isn't one book that covers the whole module, so I'm really stuck. Here a link to the exam paper. Link
Here's the first question from last year's paper.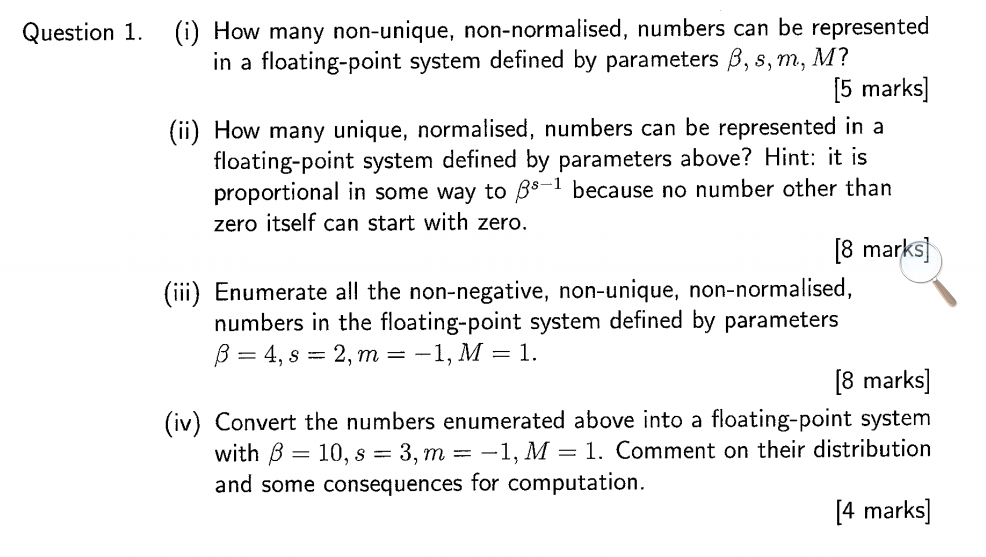 Please note that I'm not asking for just the solutions but an explanation and probably a link, so that I can have a background knowledge and so that I'll be able to answer similar questions myself. This is not an assignment, I'm just preparing for an exam.
Thank you. :)
Edit: