This problem is so hard that I cannot figure it out. I hope you guys can give me a small push on how to tackle this problem, as I have been thinking about this for, like a week. Here's the problem:
Problem
Given a circle with center O, radius R (denoted as (O; R)), and a point A exterior to (O). From A, draw 2 separate tangent line segments AB, and AC to (O) (B, C are tangent points). Let D be the intersection of the line segment AO, and (O). Choose a point E arbitrarily on the small arc BC. Let F, G be the intersection points of DE, with AB, and AC respectively. Let I be the intersection of CF, and BG; H be the intersection of AO, and BC.
Prove that H, I, and E are collinear points.
Picture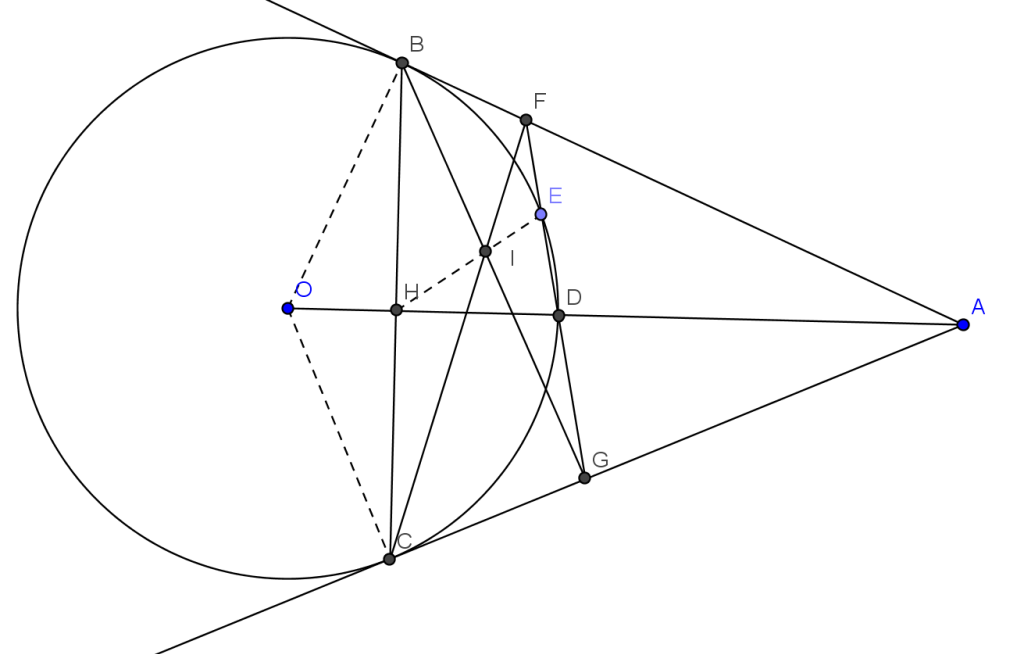 Any help would be greatly appreciated.
---
Why can't I embed pictures in my post? :((